Yoogi's Closet Achieves A+ Rating from the Better Business Bureau
< Back to Yoogi's Closet in the Press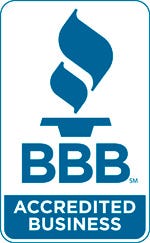 Seattle WA, February 11, 2014 - Yoogi's Closet today announced that it has been accredited by the Better Business Bureau with an "A+" rating, the highest rating possible. Simon Han, Yoogi's Closet's CEO, stated "The BBB A+ rating reflects our overarching strategy to do whatever it takes to delight our customers. Whether we're buying or selling a preowned luxury item, we're laser focused on delivering a class-leading experience and only handle merchandise that has been reviewed and authenticated by our team of in-house experts."
According to the accreditation, the "Better Business Bureau (BBB) has determined that Yoogi's Closet, Inc. meets BBB accreditation standards, which include a commitment to make a good faith effort to resolve any consumer complaints." The BBB A+ rating is based on 13 factors including:
Length of time business has been operating.
Complaint volume filed with BBB for business of this size.
Response to any complaints filed against business.
Resolution of all complaints filed against business.
About Yoogi's Closet, Inc.
Yoogi's Closet is a leading online retailer of pre-owned, authentic luxury items. The company operates a disruptive recommerce model that provides customers access to exclusive luxury brands online. While offering sought after merchandise, Yoogi's Closet also provides best-in-class customer service for a luxurious online shopping experience for its customers. For more information on Yoogi's Closet and its services, please visit www.yoogiscloset.com