The Shopping Experience at Yoogi's Closet
We know that shopping for pre-owned luxury goods isn't always easy. You often don't know if the item you are buying is authentic and returning a pre-owned item is either difficult or impossible. You can shop with confidence at Yoogi's Closet because every item we sell comes with a 100% Money Back Guarantee of Authenticity and is backed with a 30-day return policy. This allows you to inspect the condition of the item in person and even bring it to your local authorized retailer to ensure it's quality and authenticity. We are among the few online retailers of pre-owned luxury items that has maintained a BBB rating of A+. Last but certainly not least, buying pre-owned means that you can save up to 80% off the original retail price!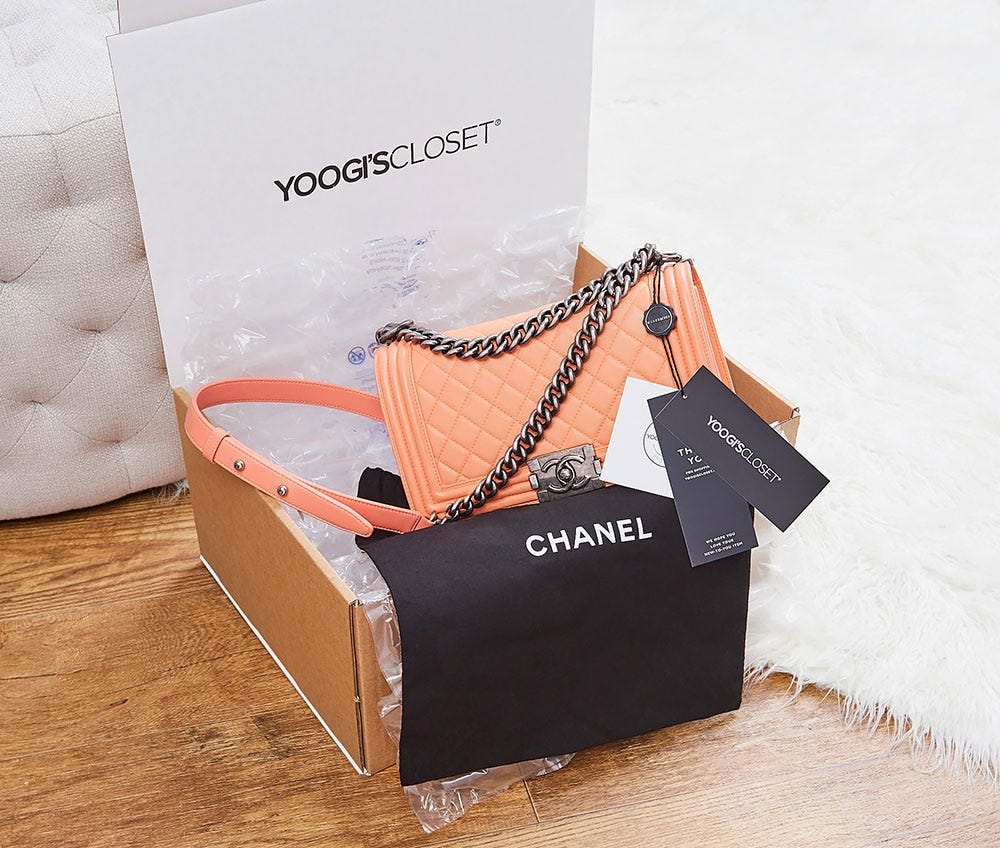 What comes in the box?
Shopping for new luxury goods at high-end retailers is a luxurious and satisfying experience. We strive to deliver the same high quality experience and level of service for pre-owned goods. Never considered giving a pre-owned luxury item as a gift? Every order is presented and packaged to standards that match or exceed luxury retail stores and therefore make great gifts (especially if it's a gift for yourself!).

For every order, take a look at what comes in the box:
Professionally cleaned and rejuvenated luxury item with "Authenticity Promise by Yoogi's Closet" hang tag and seal
Yoogi's Closet Authenticity Promise enclosure card
Invoice with return instructions
Original box, dustbag, and enclosed materials*


* Select pre-owned merchandise will arrive with these items. Please refer to the product description page on the Yoogi's Closet website for details.